A recent survey shows that the majority of Apple TV+ users are planning to cancel their subscription to the service soon, or once their free trial expires. The survey was conducted by Fixed and used 1,000 people who use two or more streaming services within the past year. As per the report, compared to Netflix, Hulu, Disney +, and others, Apple TV+ had the highest number of users wanting to cancel their subscription.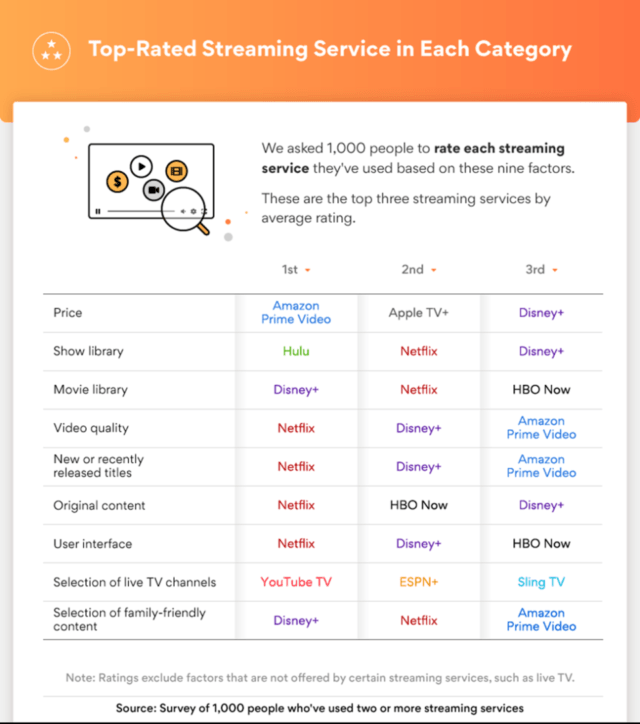 In a ranking of the streaming services, Apple TV+ only showed up once on the list. The survey participant were asked to rank services based on different factors such as price, show/movie library, quality, selection of live TV channels, among others.
Apple TV+ only got listed once on the whole list ranking 2nd place for the price.
Looking at the overall subscribers of the streaming market, Apple only holds 33 million, compared to Netflix's 133 million and Disney's 150 million.
As D.M Martins Research points out from a strategic standpoint Apple plays a stronger role. Apple offers a free year of Apple TV+ with the purchase of a new iPhone, iPad, or Mac, however, the majority of those users don't renew their subscription. That is a worrying sign for Apple TV+ showing low retention rates.
Apple TV+ has arguably been struggling to get and maintain new subscribers. A recent report from Bloomberg shows that Apple is looking to buy older TV shows and movies in an attempt to build a more robust catalog of content. While Netflix has been in the business longer, Apple's lack of original content is a dent in its potential.