Update- July 28th 2020: New Color Options
Twitter announced today it is adding new color options to labels it adds to tweet in order to make them more noticeable. While short on specifics over which labels will be what color, a screenshot provided shows the "Manipulated Media" label as magenta.
Twitter says it is testing the new color options with select iOS users, a date for a full rollout remains unknown.
---
As an expansion onto a policy introduced in March meant to crack down on the spread and popularity of fake news on the platform, Twitter announced today its going a step further
Starting today, Twitter will start to add labels to tweets containing "disputed or mislaying" information. The labels will include a link to a Moment, made by Twitter in cooperation with the WHO and other organizations with verified information about the virus.
Alongside directly false or misleading information, Twitter will show users a warning message for any harmful or misleading claim about COVID19. In order to view the claim, users will need to tap through the warning that says the content of the tweet "conflicts with guidance from public health experts regarding COVID-19."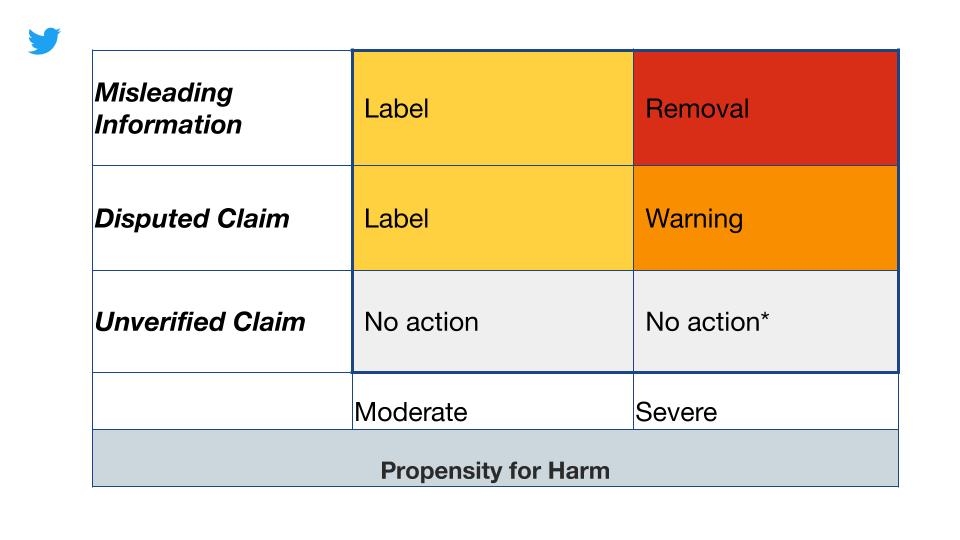 Twitter also made clear what it will classify as a "misleading" or a "disputed claim." Twitter says it will run its own internal review of the content getting labeled. The company says it'll work hard to ensure it's not giving traction to tweets with any misinformation, and that its actively monitoring tweets that are gaining retweets and likes, and will take appropriate action. Twitter also says it will add new labels in the future meant to provide a better context for any unverified information.