Today Emoji 13.1 was approved and includes a number of new emojis for smileys, hearts, and more. In terms of time table, as we reported 2 weeks ago new in Emoij 13.0 are expected to debut in iOS 14.2, currently in beta. As for Emoji 13.1, you can expect to see them in an iOS update anywhere between Jan 2021, and Oct 2021.
There are 3 new emojis for smileys which include a face exhaling, a face with spiral eyes, and a face in clouds.
In terms of love, there is a new heart with a bandage to try and fix your love life, and a new heart on fire to give your texting game that extra zing.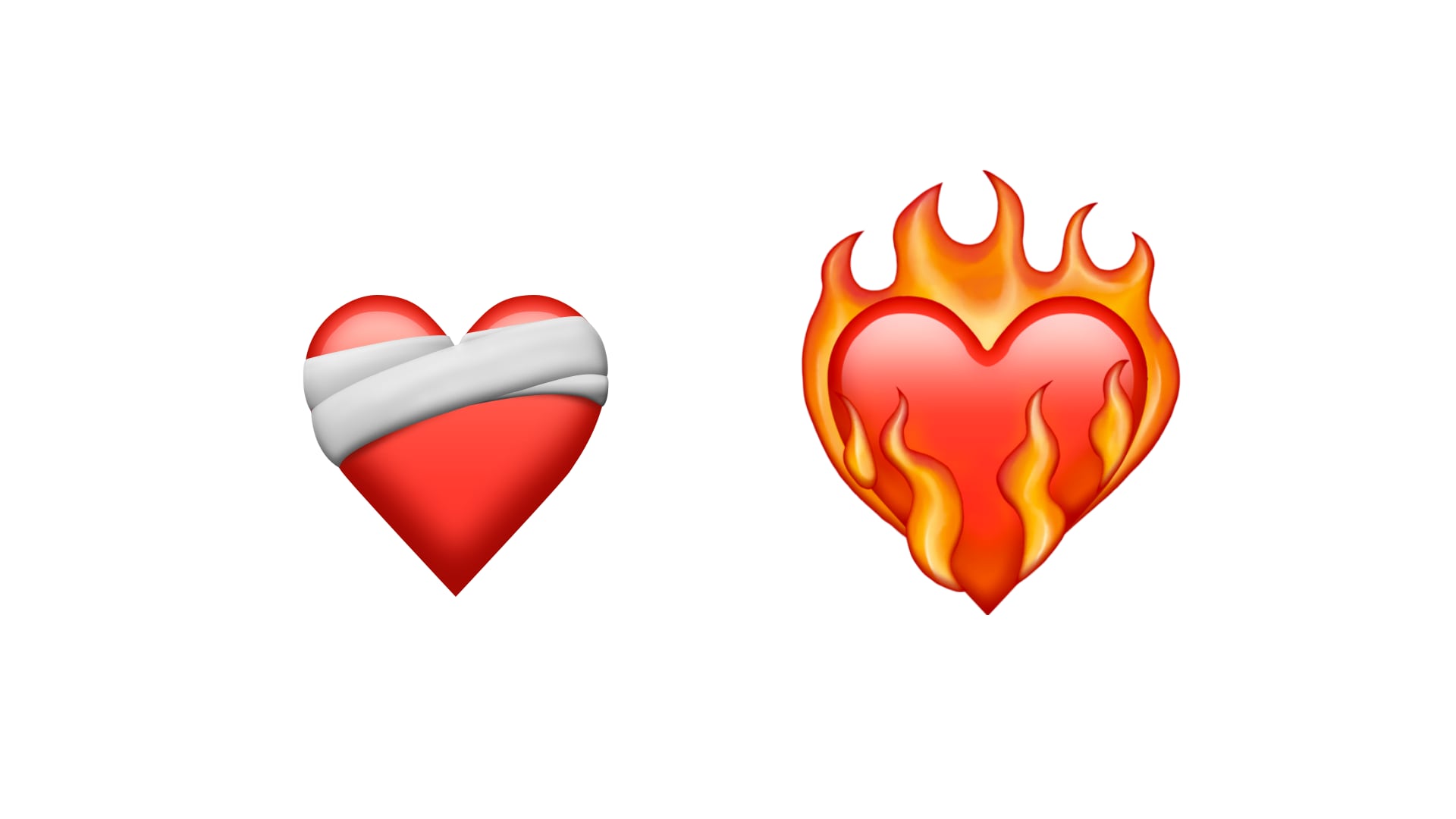 There is also a whole new suite of beard options including gender-inclusive which include options for different skin tones, as shown below.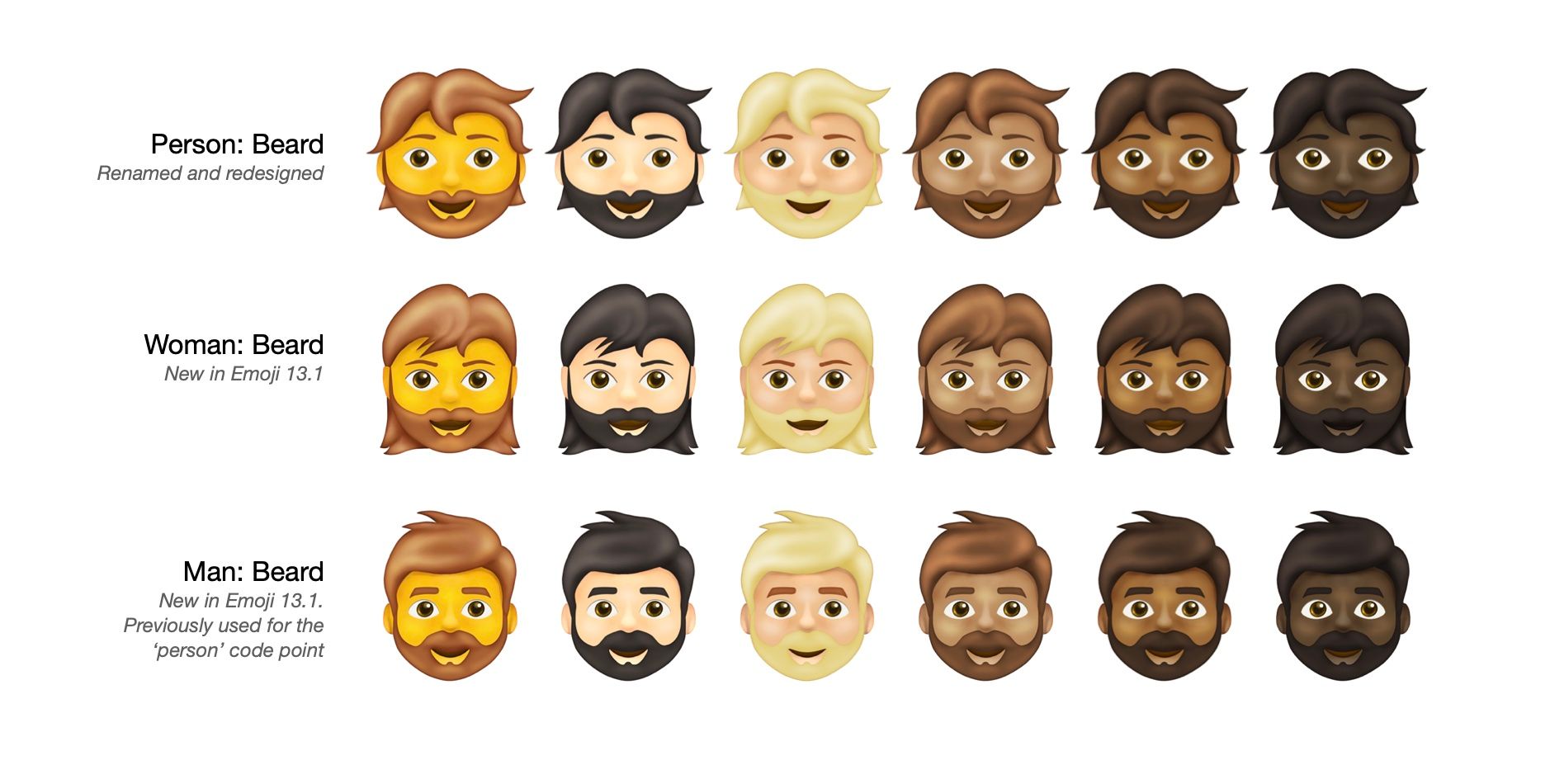 As Emojipedia reports, each platform including iOS will have slightly different iterations for these new gender-inclusive options. Some platforms may make small tweaks to face size or eye adjustments to indicate gender.
You can checkout the full list of new emojis here.