Customers of the new iPhone 12 and iPhone 12 Pro have access to a free year of Apple TV+, and a newly announced offer of 3 free months of Apple Arcade. The Apple TV+ offer as announced last year, however, Apple Arcade is fairly new, and Apple is making sure that customers know.
The Apple Arcade and Apple TV+ offers are valid for 90 days after the purchase of the device, after which it no longer becomes valid. In an effort to really get customers hocked onto its services, Apple is placing an annoying banner at the top of the iOS Settings app that informs users of their free 3 month Apple Arcade subscription.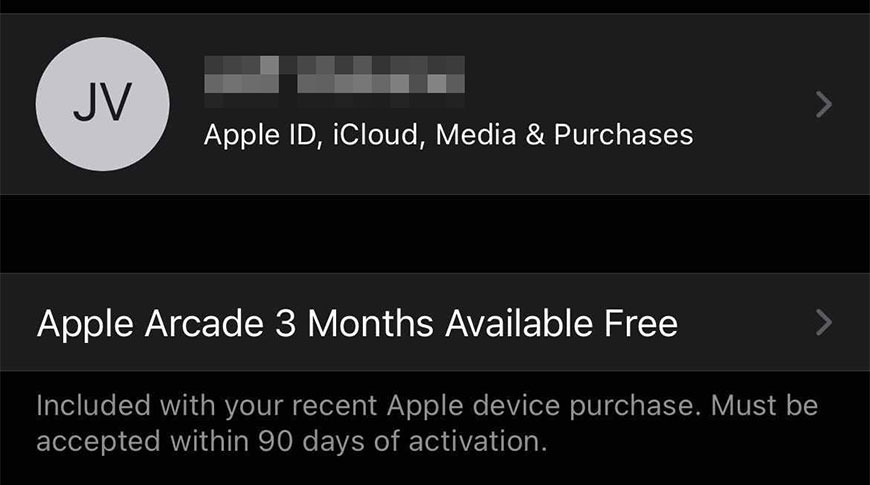 Apple plays tough with 3rd party developers on the use of notifications for self-promotion and marketing. The move to place this banner within the Settings apps is seen to some as behavior replicating Samsung, which boasts OS-wide marketing.
Apple's services have been an increasingly important business model for the company. With the announcement of Apple One in September, officially launching later this year, Apple is hoping to appease many analysts and investors who have been waiting for an Apple services package.